About Us
Established in 2019, JFM Lifestyle and Workwear is a new, small, but growing family company based in Knowsley in the heart of Merseyside, and is the vision of the son of the family to make his own way in life. This is our, and his, first website and business venture, so mistakes will be made, we are after all, human, so when we make mistakes as we all do, please be understanding (as we put right any issues) or if you see a mistake on the website, please give us constructive feedback, at least keep it polite.
Entering business at a young age can be daunting , but in these unprecedented times of Covid-19, might be even more so, but with your support and understanding, we can hopefully grow the business to not only support the local area in terms of jobs, but the local economy as well, thats his vision.
JFM are also looking for collaborations with product designers who have designs and would like to see their products available, we welcome submissions and approaches via our email, design@jfmpp.co.uk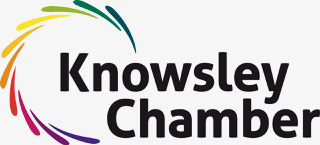 JFM pride themselves on our local community, and as such have been members of Knowsley Chamber of Commerce since December 2019. As the company grows, our commitment to strengthening the local and county economic ties is at the forefront of our vision, by working with local and county companies, growth will allow expansion of the company through development with the local workforce, a key strategic aim of the company.

Don't save money save lives, may sound like some marketing strapline, but for JFM that's one of the key principles we will be working towards across our Workwear, Safety-Wear and PPE range of products. With that in mind, JFM Lifestyle and Workwear are extremely honoured, privileged and proud to be at present, the only Knowsley based company, and one of only two local Merseyside based companies, to be members of the British Safety Industry Federation (BSiF) and are working towards accreditation of the BSiF Registered Safety Supplier Scheme, with three key benefits to all our customers:
- Our products are subject to annual spot check testing to check for ongoing compliance.
- Our staff undertake a publicly level II recognised OFQUAL/BSIF qualification in PPE/Safety.
- We are also audited through a compliance protocol to ensure our products are delivered to our customers in accordance with the latest PPE regulation 2016/425.

The three points above outline our commitment to safety and is underpinned with the following quality assurance statement:
"This company undertakes to supply only safety equipment that fully complies with the standards and regulations and claims made relating to those products. Where appropriate, this company will maintain up to date technical files and associated documentation to ensure that regulatory compliance information can be supplied upon request. Where products are sourced from external organisations which hold technical files relating to the products being offered, this company will request confirmation that these files are current, complete, contain appropriate conformity assessment information and, where relevant, regulatory compliance certificates and will take all necessary steps to confirm the validity of the compliance documentation held by that external supplier in respect of the products being sourced."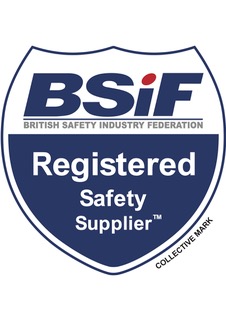 We believe in a safe working environment, and the statement above always upholds our commitment to strive for safety in the workplace by working in partnership with all stakeholders within and across, Workwear, Safety-Wear and PPE supply chain. For more details of our BSiF obligations and aims, please email info@jfmpp.co.uk